Grinder
Turmeric, glue, pallet
MFA Degree Show / Afgang 2020, Kunsthal Charlottenborg
An industrial grinder is cast in dried turmeric root in a gradient where the most roughly ground turmeric is at the bottom of the sculpture, and it becomes gradually finer towards the top. The turmeric's presence is commanding, with its strong color and distinct smell. 
What happens when color becomes mass? Pigment is no longer a thin layer attached to the surface but instead used as a sculptural casting material. Layers of surfaces are compressed onto each other making the color become solid matter.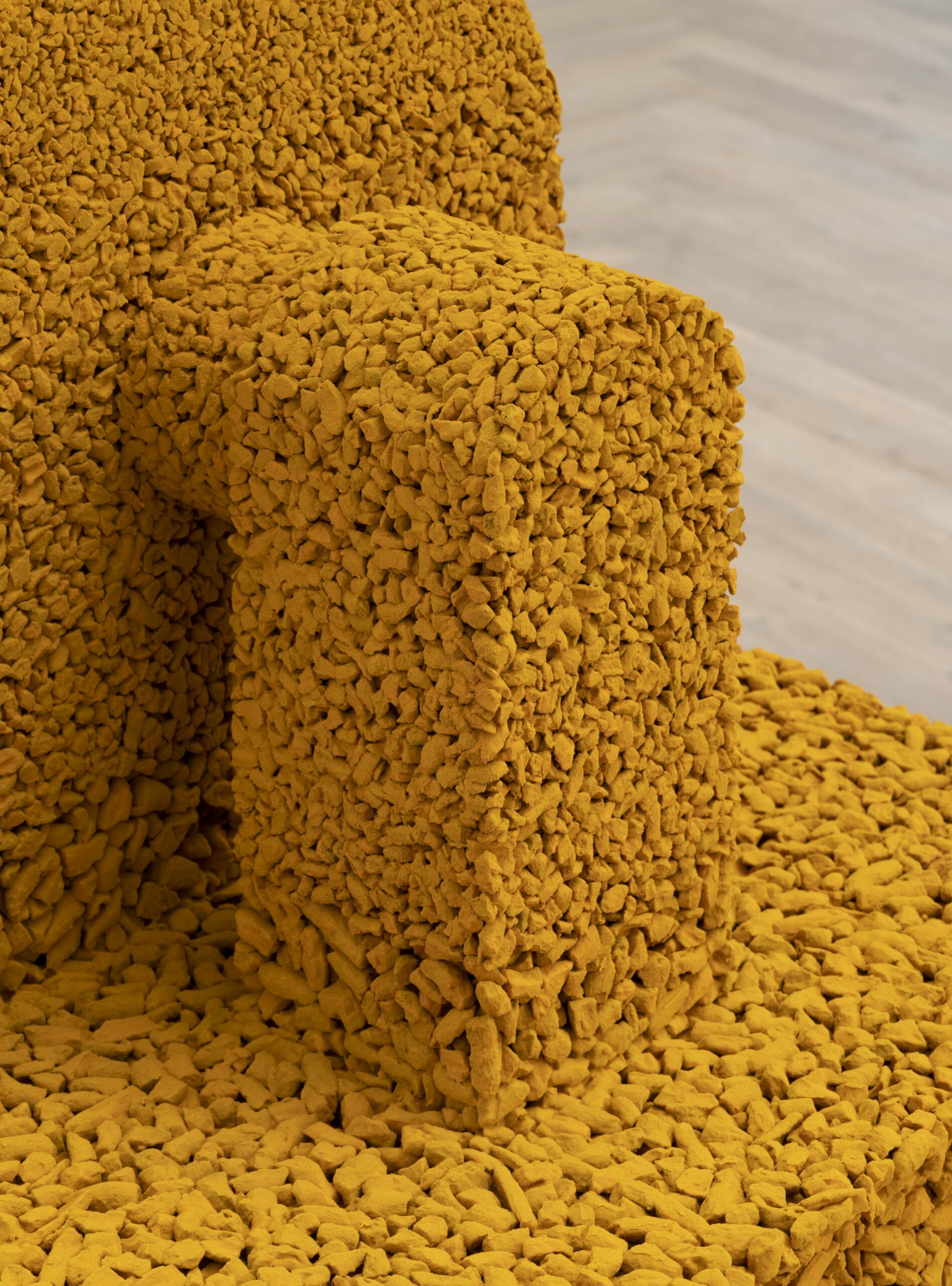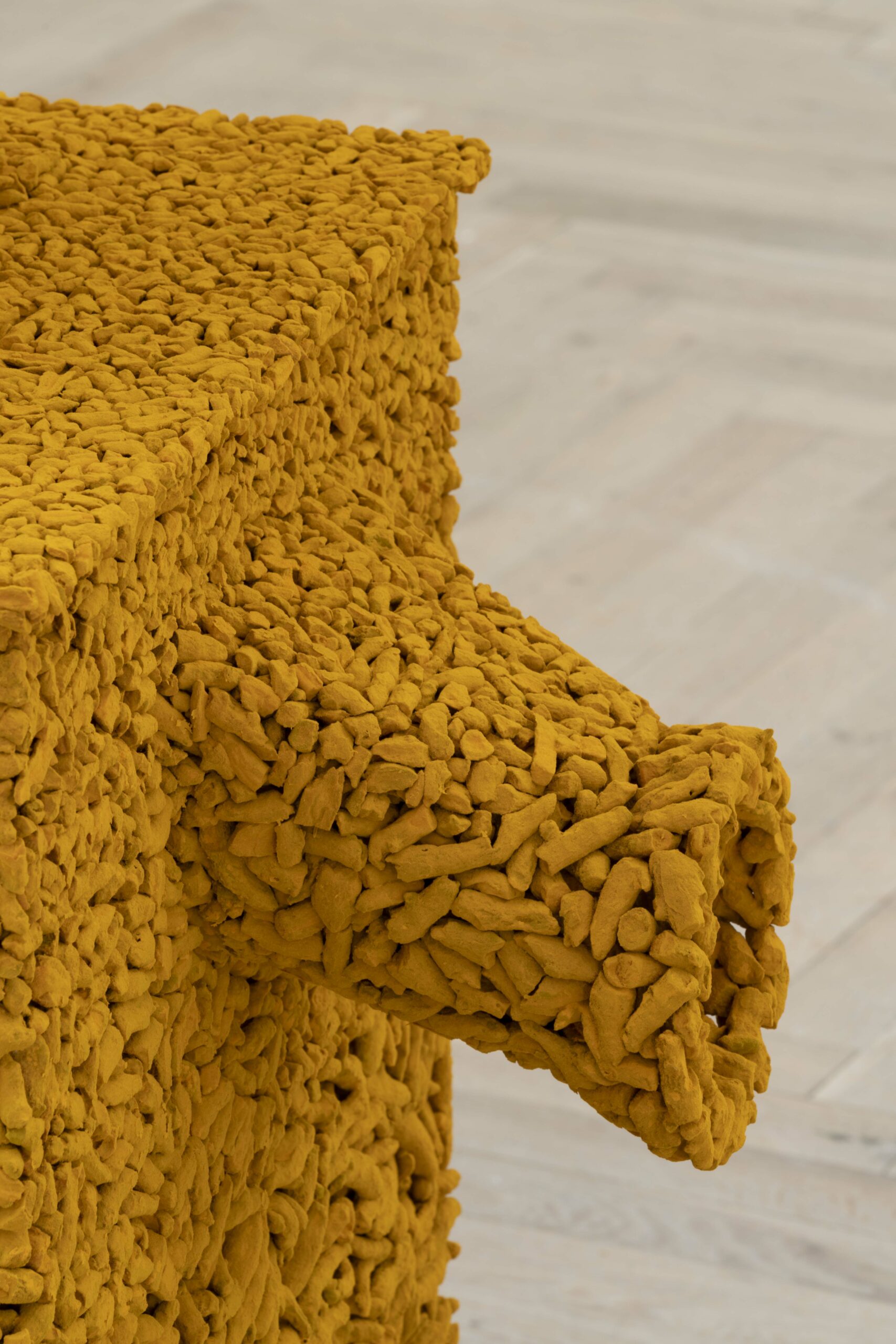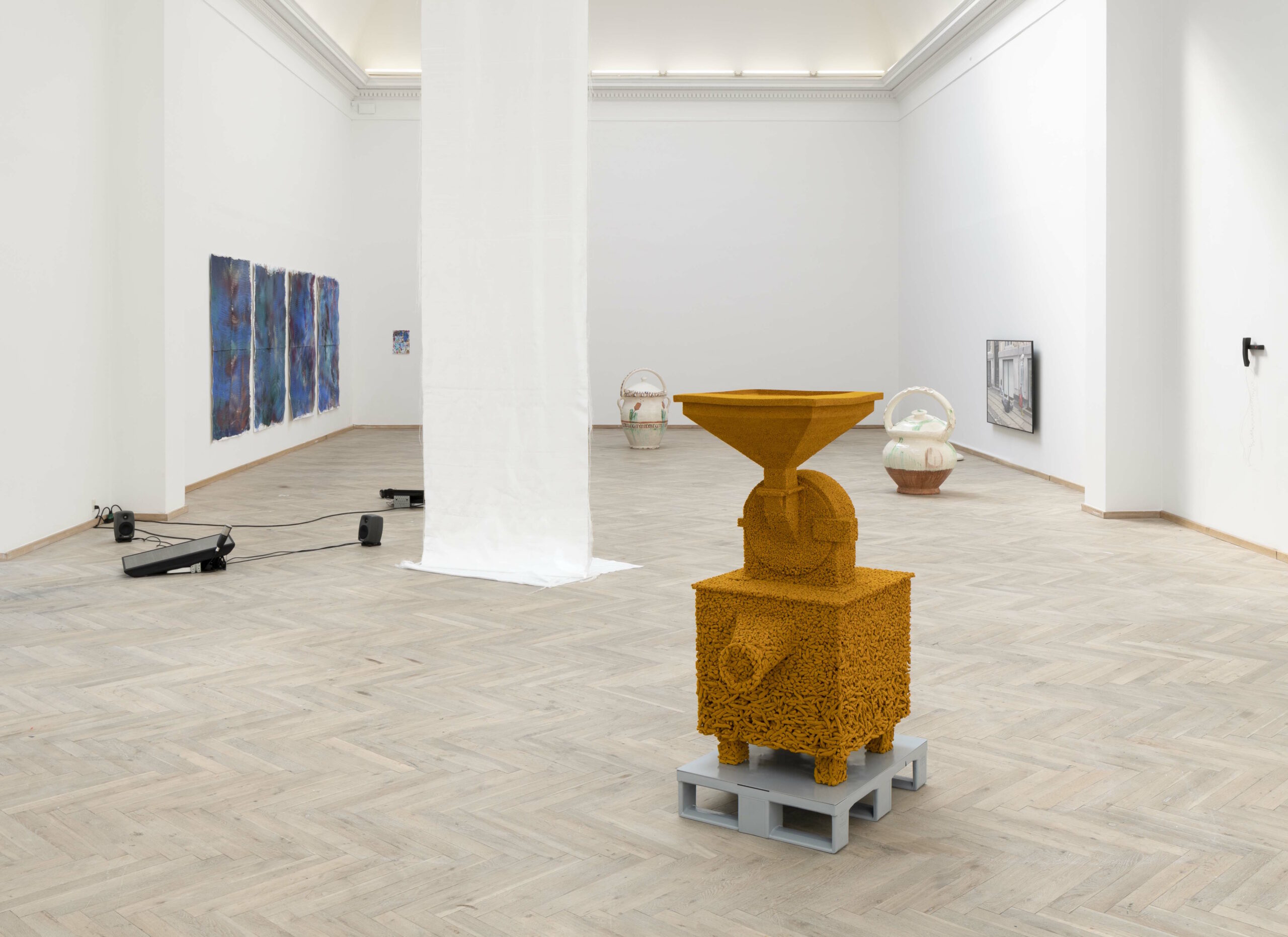 en form for tekst
Publication, "a form of text"
MFA Degree Show / Afgang 2020, Kunsthal Charlottenborg
The artists' book is the size of a notebook and the cover is hand-dyed with tumeric. It consists of a collection of notes that were written alongside working with the sculpture. The book deals with both the sculpture's as well as the text's creation process and the reflections that occurred in that regard.
You can still buy it in Charlottenborg bookstore (it is written in Danish) or directly from me.